Automotive Parts Fulfillment and Distribution
Some logistics company specialize in automotive parts warehousing and fulfillment. Others specialize in transportation services for the automotive industry. We specialize in both. CCLS is uniquely positioned to provide national cross-dock, warehousing and fulfillment logistics solutions. And as part of the Canada Cartage group, we can also engineer a transportation solution that can blend courier, LTL, TL, and dedicated truck and driver services to create a unique JIT distribution solution to dealers, assembly plants, customers or other suppliers.
National Jit & Expedited Delivery
Delivery coverage in every market. Your customers will get faster delivery – you'll get more repeat sales!
Inventory
Visibility
Real-time visibility of order status, fill rates, rush orders, inventory levels, cycle counts, & low-stock warnings.
Dealer
Delivery
Dedicated dealer delivery programs of critical parts, including after-hours and unmanned deliveries with electronic PODs.
Freight & Courier
Savings
Innovative technology and industry smarts to find the most cost-effective, on-time delivery options available.
7X24
Support
Customer service agents available to guarantee same-day shipping and next-day deliveries for emergency orders.
Returns
Management
Custom-built returns programs, including testing & warranty checks, repair & re-manufacturing, re-labelling, & re-packing.
Automotive Parts Fulfillment and Distribution
We built our business to meet the unique demands of the automotive industry. Our solutions are geared to the different needs of OEMs, assembly plants, Tier 1, 2, and after-market suppliers.
The Importance of Efficient Automotive Parts Fulfillment and Distribution
Efficient automotive parts fulfillment and distribution play a crucial role in the automotive industry's success. It is essential to ensure that the right parts are available at the right time and location to keep vehicles running smoothly and safely. Here are some reasons why efficient automotive parts fulfillment and distribution are essential:
Minimizing Downtime: Automotive parts fulfillment and distribution help minimize vehicle downtime, which can significantly impact business operations. If a vehicle is out of service due to a lack of parts, it can result in lost productivity, missed deadlines, and dissatisfied customers.
Maximizing Customer Satisfaction: Timely and accurate delivering automotive parts is essential to maximize customer satisfaction. Efficient parts distribution ensures customers get the parts they need when needed, leading to happy and loyal customers.
Cost Savings: Effective parts fulfillment and distribution can help reduce costs in several ways. For example, it can help reduce inventory costs by ensuring that parts are available when needed, minimizing the need for excess inventory. It can also help reduce shipping costs by consolidating orders and using the most cost-effective shipping methods.
Improved Supply Chain Visibility: Efficient parts fulfillment and distribution require real-time visibility into inventory levels, order status, and delivery times. This information can be used to optimize the supply chain, improve forecasting accuracy, and identify opportunities for process improvements.
Efficient automotive parts fulfillment and distribution are essential for minimizing downtime, maximizing customer satisfaction, reducing costs, and improving supply chain visibility. It plays a critical role in the automotive industry's success and ensures that vehicles can run safely and efficiently.
Our Automotive Parts Fulfillment and
Distribution Customers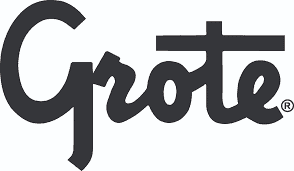 Learn more about our Automotive Parts Fulfillment and Distribution Services.