Beauty Product Fulfillment
Beauty and cosmetic products are highly competitive markets, with consumers demanding high-quality products and an exceptional unboxing experience. As a result, eCommerce brands need to partner with a fulfillment centre that can help them stand out from the competition. CCLS is a Canadian fulfillment centre with the expertise and resources to provide custom packaging solutions to help eCommerce brands create a unique and memorable unboxing experience for their customers. We can also manage lot control and expiry date management, ensuring that products are shipped in the correct order and in a timely manner using the First Expired, First Out (FEFO) or First-In, First-Out (FIFO) methodology. CCLS can also handle inserts, providing customers with valuable information about the product, related products, or promotions, thereby increasing customer engagement and loyalty.
Outsourcing to CCLS for beauty and cosmetic product fulfillment can provide eCommerce brands with various benefits, including improved efficiency, faster order processing times, and reduced shipping costs. In addition, by leveraging our expertise in custom packaging, lot control, expiry date management, and inserts, eCommerce brands can create a memorable unboxing experience for their customers while ensuring the products are high quality and comply with all regulations. Our FEFO/FIFO methodology also ensures customers receive products with the longest possible shelf life. As a result, outsourcing beauty and cosmetic product fulfillment to CCLS can help eCommerce brands differentiate themselves in a competitive market, reduce costs, and increase customer satisfaction.
KEYS TO BEAUTY AND FULFILLMENT AND DISTRIBUTION IN CANADA
When considering third-party logistics (3PL) fulfillment and distribution for beauty products in Canada, there are several key aspects to consider to ensure an effective, efficient, and successful operation.
Regulatory Compliance: The cosmetics industry in Canada is regulated by Health Canada, which outlines specific requirements for the manufacturing, labelling, and distribution of beauty products. CCLS thoroughly understands these regulations to ensure compliance and avoid potential issues or delays.
Inventory Management: Proper inventory management is crucial. This includes accurate forecasting, real-time inventory visibility, and effective stock control to prevent overstocking or stockouts. Advanced software solutions can aid in achieving these goals.
Temperature Control: Certain beauty products, like creams and serums, may require specific temperature conditions for storage and transportation. CCLS is able to maintain these conditions to ensure product integrity.
Scalability and Flexibility: CCLS is able to handle seasonal fluctuations and support your business growth. This is especially important in the beauty industry, where trends can shift quickly, and product demand may spike at certain times of the year (like during holiday seasons).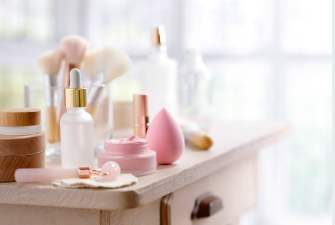 Fulfillment Speed: Consumers today expect fast and reliable delivery. CCLS has efficient pick, pack, and dispatch procedures to ensure orders are shipped quickly.
Returns Management: Effective handling of returns is crucial in maintaining customer satisfaction. CCLS has a streamlined process for handling returns, including inspection, restocking, disposal, and customer communication.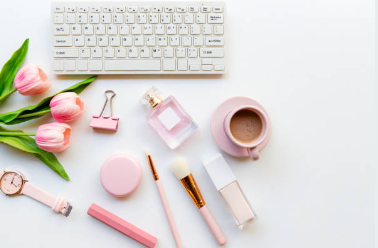 Quality Control: Given the nature of beauty products, ensuring quality control is paramount. CCLS has robust processes in place for checking and maintaining the quality of products, including proper handling and packaging.
Customer Service: CCLS offers excellent customer service, including quick response times and problem resolution. They represent your brand in many ways, so their interactions with your customers can impact your reputation.
Technology Integration: CCLS is able to seamlessly integrate with your e-commerce platform, ERP, and other systems. This will ensure real-time visibility into orders, inventory, and other key data.
CCLS excels in all these areas, ensuring a successful partnership and contribute to your business's growth and success in the Canadian beauty market.
Beauty Product Fulfillment and Final Mile Delivery
Whether you're an established beauty product business, or a start-up that has outgrown your capacity to fill customer orders, CCLS has the eCommerce fulfillment experience and national reach that you need.
We'll help you grow your business in Canada by leveraging our expertise in logistics. We service the beauty product industry with innovative, custom-built solutions that are tailored to your needs.
National Coverage & Fast Delivery
Twelve Distribution Centers located across Canada putting product close to your customers, ensuring fast delivery at great rates.
Health Canada
Certified
Health Canada approved facilities and processes, along with in-house QA management to help navigate regulatory complexities.
Customized
Fulfillment
Custom kitting and packaging, labeling, inventory management and returns management, continuous improvement and more value-added services.
Built for Volume
Surges
Flexible solutions that are scalable for your business' promotional periods, peak seasons & market growth.
Seamless System
Integration
Our tech team integrates with your order and inventory management systems, as well as eCommerce platforms such as Shopify.
Delivering The
Final Mile
Fast delivery to all points in Canada leveraging our best-in-class courier rates and innovative network optimization tools.
Learn more about our Beauty Product Fulfillment services.