Health Canada
CCLS is a leader in Canadian fulfillment and distribution of regulated Health Canada products.
We are license holders for Natural Health Products importation, packaging, and labelling, as well as holding a Drug Establishment license for secondary packaging and labelling of over-the-counter DIN products.
We assist customers with product release cycles and in supplying critical information in the event of product issues, recalls, or questions from Health Canada.
NHP import site licenses
NHP packaging & labelling licenses
Drug packaging & labelling licenses
GMP & DEL compliant pick-pack & co-pack
Ambient temperature facilities
Quality assurance teams
KEYS TO IMPORTING NATURAL HEALTH PRODUCTS
INTO CANADA
All Natural Health Products (NHP) sold in Canada are subject to NHP Regulations. To sell an NHP in Canada, a product license application must be submitted to Health Canada.
Learn how CCLS can help.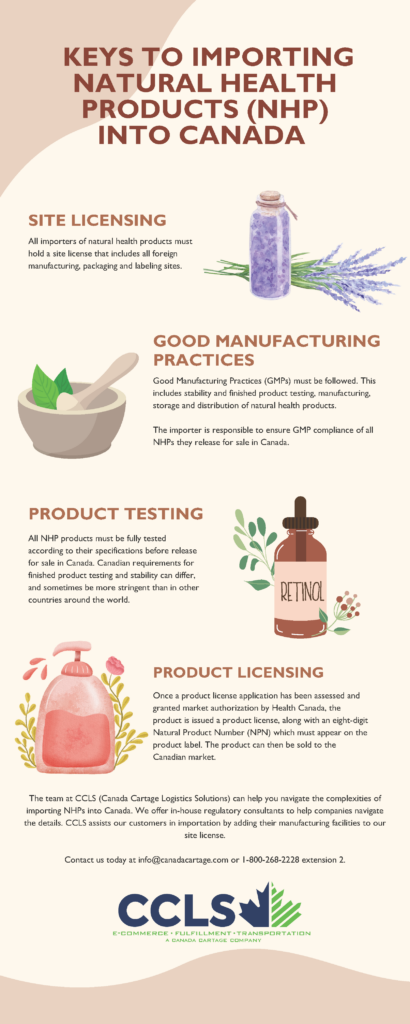 FREQUENTLY ASKED QUESTIONS – HEALTH CANADA
Learn more about our Health Canada Regulated Product Services.