Omnichannel Fulfillment
Omnichannel fulfillment is when retailers offer their customers a smooth and easy shopping experience across multiple channels. That means whether you're buying online, in-store, or through a mobile app, you'll get the same prices, promotions, and availability. Retailers use smart technology to manage their stock and orders in real-time so they can keep track of what they have, update product information, and fulfill orders from anywhere. This helps to make things simpler and more convenient for customers, who can shop in a way that suits them and choose how they receive their purchases, like picking up in-store, at the curbside, or getting it delivered to their doorstep. It's all about making things easy and enjoyable for you, the customer.
National Coverage &
Fast Delivery
Twelve Distribution Centers located across Canada putting product close to your customers, ensuring fast delivery at great rates.
Seamless System
Integration
Our tech team integrates with your order and inventory management systems, as well eCommerce platforms such as Shopify.
Customized
Fulfillment
Custom kitting and packaging, labeling, inventory management and returns management, continuous improvement and more value-added services.
Built for Volume
Surges
Flexible solutions that are scalable for your business' promotional periods, peak seasons & market growth.
7X24
Support
Customer service agents available to guarantee same-day shipping and next-day deliveries for emergency orders.
Returns
Management
Custom-built returns programs, including testing & warranty checks, repair & re-manufacturing, re-labelling, & re-packing.
What is Omnichannel Fulfillment?
Omnichannel fulfillment is a retail strategy that aims to provide customers with a seamless shopping experience, regardless of the channel they choose to use. This can include brick-and-mortar stores, online shopping through desktop or mobile devices, telephone shopping, or any other method a customer might use to make a purchase.
In the context of fulfillment, omnichannel refers to the integration of all these different methods of shopping into a single, streamlined process. It includes every step of the order process, from initial browsing to purchase, shipping, and even returns or exchanges.
Omnichannel fulfillment aims to meet customers where they are and provide a convenient, efficient, and unified shopping experience. It requires robust inventory management, logistics, supply chain capabilities, and strong integration between online and physical store systems.
The Importance of An Efficient Omnichannel Fulfillment Strategy
Omnichannel fulfillment is integral to modern business operations, particularly in the retail and e-commerce industries. It refers to a fully integrated approach to commerce that provides shoppers with a unified experience across online and offline channels. Here are several reasons why efficient omnichannel fulfillment is crucial:
Customer Expectations: Today's consumers expect seamless experiences. They want to be able to buy online and pick up in-store (BOPIS), return items purchased online to a physical store, and have consistent experiences across all channels. If these expectations are not met, it can lead to customer dissatisfaction and potential loss of business.
Improved Customer Experience: Efficient omnichannel fulfillment allows for a seamless customer experience. Customers can interact with the brand through multiple channels and have the same level of service, whether shopping online from a desktop or mobile device or physically visiting a store.
Increased Sales: An effective omnichannel strategy can lead to increased sales. When customers can shop across multiple channels, it increases their purchasing opportunities. Moreover, customers who shop across multiple channels often spend more than those who shop through a single channel.
Inventory Management: Efficient omnichannel fulfillment is essential for effective inventory management. It allows businesses to fulfill orders from the most cost-effective location, whether a warehouse, a store, or a third-party logistics provider.
Competitive Advantage: Businesses implementing and managing an omnichannel strategy have a significant competitive advantage. They can provide a superior customer experience, increasing customer loyalty and higher sales.
Data Collection and Analysis: An omnichannel strategy provides more touchpoints for data collection, allowing businesses to understand their customer's behaviors and preferences better. This information can be used to personalize the customer experience and guide business decisions.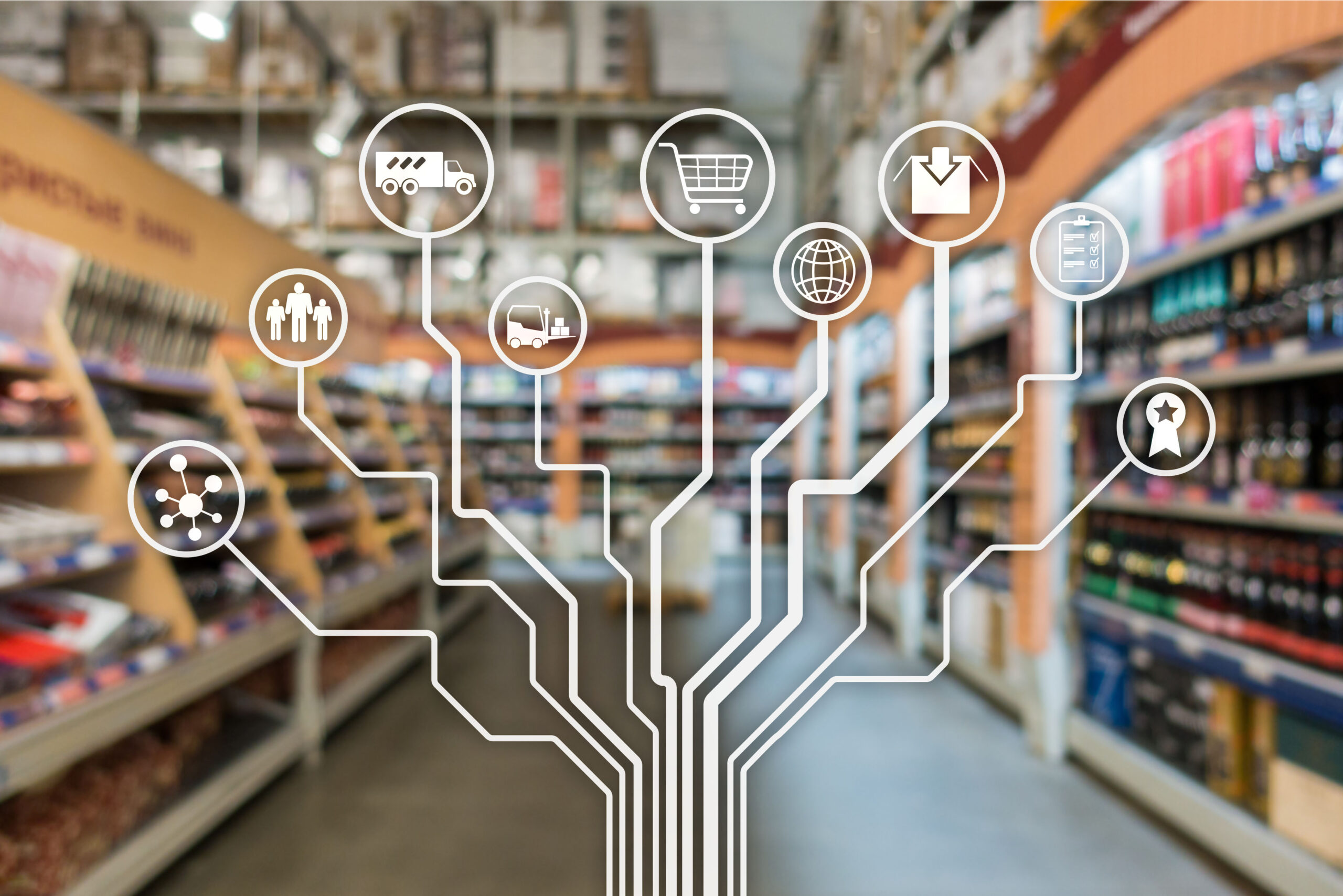 Efficient omnichannel fulfillment is essential in today's retail landscape. It allows businesses to meet customer expectations, improve customer experiences, increase sales, manage inventory more effectively, gain a competitive advantage, and collect and analyze valuable customer data.  Contact us today to discuss how CCLS can help manage your omnichannel fulfillment.
Learn more about our Omnichannel Fulfillment Services.