Returns Management and Reverse Logistics
Our team of experts can handle all aspects of the returns process, from managing the return authorization and inspection to restocking or disposing of returned items. In addition, we have a dedicated returns management system that enables us to track, process, and report on returns, ensuring that you have complete visibility into the process. By outsourcing your returns to CCLS, you can free up your time and resources to focus on growing your business. At the same time, we handle the logistics and ensure your customers have a positive return experience. With our seamless returns management services, you can improve customer satisfaction, reduce costs, and streamline your eCommerce operations.
Why Outsource Your Reverse Logistics
A well-managed reverse logistics system enhances customer satisfaction and loyalty by efficiently handling returns and refunds, improving brand reputation.
Specialized Expertise: A third-party logistics (3PL) provider like CCLS can handle complex supply chain operations, including reverse logistics. They have the knowledge, experience, and resources to effectively manage the return process, including repairs, refurbishing, resale, or disposal of goods. They're also up-to-date on relevant regulations and best practices.
Cost Savings: Reverse logistics can be expensive, especially when not managed efficiently. This can include transportation costs, inspection costs, restocking or disposal costs, and even lost value from returned goods. However, a 3PL like CCLS can often handle these tasks more economically due to their scale, efficiency, and optimization of processes.
Advanced Technology:  CCLS has access to cutting-edge logistics technology, software, and systems. These tools enable them to track, manage, and process returns efficiently, contributing to quicker turnarounds and lower overall costs. They can also provide valuable analytics and insights about return trends, helping you to address systemic issues and reduce the rate of returns in the future.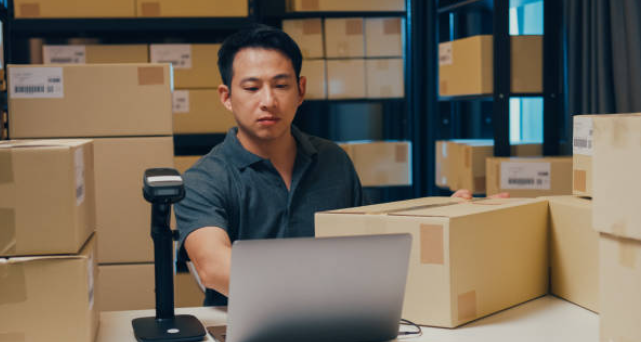 Handling returns smoothly and promptly can significantly improve customer satisfaction and loyalty. CCLS can provide a hassle-free and efficient returns process for your customers, resulting in a positive experience even when products are returned.
By outsourcing your reverse logistics to CCLS, you can focus on your core business operations and goals. In addition, letting the experts at CCLS handle your reverse logistics can free up significant time, resources, and mental bandwidth, allowing you to concentrate on growing your business, improving your products or services, and enhancing customer relationships.
Learn more about our Returns Management and Reverse Logistics Services.