Health and Beauty Product Fulfillment
Natural health and beauty products are regulated differently than other consumer goods, requiring specific certifications and approvals before being sold in Canada. This can make the fulfillment process for these products more complex and time-consuming. By outsourcing to a Canadian fulfillment center like CCLS, eCommerce brands can use our expertise in handling natural health and beauty products. Our team is well-versed in the regulations and certifications required by Health Canada, and we can help ensure that your products are approved and compliant before they are shipped to customers. With our specialized knowledge and resources, you can streamline your natural health and beauty product fulfillment and focus on growing your business.
When it comes to natural health and beauty product fulfillment, it's crucial to work with a Canadian fulfillment center specializing in Health Canada regulations, NPN registration, and Canadian product approval. These regulations are complex and constantly evolving, and failure to comply can result in fines and legal issues. By partnering with a specialized fulfillment centre like CCLS, you can ensure that your products are approved and compliant, reducing the risk of regulatory issues. Our team has years of experience navigating these regulations and can help you get your products to market quickly and efficiently while remaining compliant with all regulations.
Health and Beauty Products Fulfillment Regulations
In Canada, the sale of Health & Beauty products is regulated by Health Canada. Health Canada mandates that all products be licensed under the Natural Health Product guidelines. These licenses are called NPNs and must be on the label of a product before it can compliantly be sold in Canada.
A Health Canada Site Licensed facility must be used to import Natural Health Products from the USA to Canada.
CCLS provides turnkey access to the Canadian marketplace for Health and Beauty marketers.
By taking care of everything from regulatory to logistics, CCLS is the partner you need to quickly set up shop and build your Health & Beauty business in Canada.
Our facilities are licensed by Health Canada for the importation, storage, labelling and shipping of Natural Health Products.
We also offer a fulfillment center right on the border. This means we can also ship US FDA compliant Health and  Beauty products throughout the USA. Shipments are sent with USPS first class with 1-3 days shipping time and full tracking!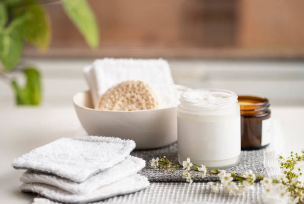 Health and Beauty Products Fulfillment
If eliminating all the hassles of selling Health and Beauty products in Canada was not enough, we can also:
Products
Give you products on demand- you only pay when you sell with your brand name and label printed on them.
Reduction
We can potentially reduce your US shipping rates throughout all the Eastern USA states, saving you a lot of money.
Handling
We can handle all your packaging and kitting needs and make the process entirely hands free so you can relax.
Canada
Ship your products within Canada with the guaranteed lowest rates and shipping times.
Logistics
Manage all product importation logistics for you and handle all the regulatory work and compliance protocol.
Personalization
We can even hand write notes to your customers for you in every shipment!
KEYS TO IMPORTING NATURAL HEALTH PRODUCTS
INTO CANADA
All Natural Health Products (NHP) sold in Canada are subject to NHP Regulations.  At CCLS, our expertise can help guide customers on the steps to get licensed to distribute NHPs in Canada.
Learn more about our Health and Beauty Fulfillment Services.