Founded in 1910, Superior Glove® is one of North America's leading manufacturers and suppliers of work and safety gloves, and arm sleeves. With multiple manufacturing facilities, they are able to serve customers globally. Specializing in cut-resistant gloves, they are also licensed manufacturers of Kevlar® and Dyneema® products and other high-quality work gloves for every industry.
During COVID-19, the company expanded their line of products to include Personal Protective Equipment (PPE), including non-medical masks, face shields, hand sanitizer and medical gowns. With its head office in Acton, Ontario, and five additional warehousing and manufacturing facilities, Superior Glove is a respected source of safety gloves, and now PPE products, for thousands of customers globally.
Superior Glove was facing a number of challenges managing various carriers, including international couriers, and needed help from a transportation company to streamline their business processes, improve efficiencies, and help them grow their business. They were looking for a consulting partnership that could help them identify potential cost savings for their business.
Superior Glove partnered with Canada Cartage Logistics Solutions (CCLS) for a complete managed transportation program.
CCLS put forth several solutions to address Superior Glove's needs, including:
A complete range of transportation services including LTL, courier and international small parcel inbound and outbound from various countries
Studies on potential cost savings including bundling/strapping two or more pieces together for cross border shipments
On-going rate shopping and cost comparisons to identify savings through new couriers
Accurately weighing freight prior to shipping from the U.S., avoiding costly re-weighing fees
Warehousing analysis to identify whether or not Superior Glove would benefit from opening another U.S. facility to add to their Buffalo, New York facility
Implementation of a powerful shipping software application that enables Superior Glove quick access to shipment information, reporting, forms and labels, manifesting/EDI and multi-user functionality
The partnership has had a large impact on Superior Glove's business and has set them on a trajectory of growth through:
Substantial cost savings through each initiative:

Cost savings through product bundling/strapping when shipping cross border
Decreased courier costs by performing analyses and adding an alternative couriers for Ontario and Quebec shipments
Identifying a more economical option for small packages shipments to save costs
Avoiding additional fees a freight weighing program for U.S. LTL carriers to ensure accuracy
Detailed analysis that revealed that Superior Glove would benefit from significant savings by opening another location in the U.S.

Improved efficiencies

Time savings through consolidated invoicing, access to detailed shipping information, and improved processes resulting in improved efficiencies and reduced administration

Continuous improvement

Superior Glove is working with partners they can trust. CCLS provides ongoing consulting services and continuous improvement through regular business reviews and ongoing communication.
CCLS partnered with Superior Glove and held an on-site training course in the handling and tendering of Dangerous Goods to ensure the new PPE hand sanitizer product is in compliance with the Transportation of Dangerous Goods Regulations.
Canada Cartage Logistics Solutions are trusted partners of ours and we rely on them heavily. Over the years, they've helped us find innovative ways to grow our business while providing significant cost savings through their robust technology and managed transportation programs.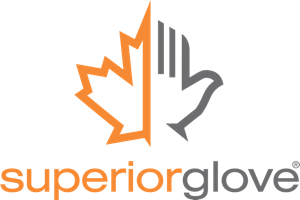 Superior Glove
Tony Geng, President